About Us
We offer complete logistic services including inventory management, warehouse and storage, and shipping.
Cal-Chem USA partners with Cimbar Performance Minerals and joins the TRFA.
Over the last year Cal-Chem USA has been working diligently to secure new product lines and enter new markets. Due to customer demand Cal-Chem USA is proud to announce we have partnered with 5 new suppliers to fill in gaps left by other distributors. These new suppliers are: Cathay Industries, Everchem, M Chemical, Roopal Products, and Solvay Specialty Polymers. For more information regarding these suppliers products and services please visit our suppliers page. Bringing on these fresh new suppliers Cal-Chem USA has now expanded deeper into the Urethane, Industrial Fluid, Raw Material, Epoxy, Plastic, Composite and Ink markets.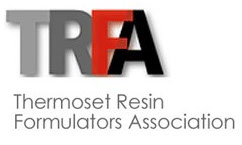 © 2016 Cal - Chem USA. All rights reserved.
210 E. 3rd Street, Suite 208
Royal Oak, MI 48067