Cal-Chem USA is a full service chemical distribution company based out of Royal Oak, Michigan. We offer a variety of chemicals to a wide range of markets and take pride in the fact that if we don't have what you are looking for we will go out of our way to find it. Our solution based selling is what sets Cal-Chem USA apart from the competition because we value every customer equally from small scale tolling to large OEM manufacturers. Cal-Chem partners with Performance Additives PhlexTek ACSIS for specialty chemicals. With these new suppliers Cal-Chem USA has now expanded deeper into the Urethane, Industrial Fluid, Raw Material, Epoxy, Plastic, Composite, Compounding, and Ink markets.
NACD Verified Responsible Distributor
Cal-Chem USA is a proud member of the National Association of Chemical Distributors (NACD) and follows the responsible distribution process. This process makes purchasing materials safer and easier for customers. The NACD also offers chemical distributors support and representation in both state and federal governments.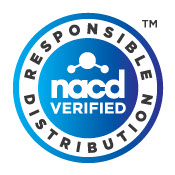 Cal-Chem USA Product Offerings
Cal-Chem is pleased to announce several new suppliers and products for our CASE customers. Please visit our supplierspage. This updated version of our line card contains links to the companies websites for further research. It also includes more information on Cal-Chem USA's capabilities beyond distribution. For samples, data sheets, or questions please feel free tocontact us.

© 2016 Cal - Chem USA. All rights reserved.
210 E. 3rd Street, Suite 208
Royal Oak, MI 48067